Rugsėjis15

Lygiai prieš 8 metus, 2000 rugsėjo 15 dieną pradėjo veikti pirmasis specializuotas elektroninių atvirukų ir sveikinimų servisas Lietuvoje - CARDS.LT. Šiandien trumpai apžvelkime šio serviso gyvavimo istoriją.
Mintis sukurti specializuotą elektroninių atvirukų servisą kilo dar 2000 metais, kuomet vieno CARDS.LT autorių Martyno asmeniniame tinklalapyje įdiegta elektroninių atvirukų sistema sulauke nemažo populiarumo. Tuo metu Lietuvoje specializuoto elektroninių atvirukų tinklalapio dar nebuvo.
Pagrindinis akcentas buvo tuomet Sidnėjuje vykusios olimpinės žaidynės (tinklalapio nuotraukos iš archive.org - kai kurios iliustracijos dingusios, dėl to vaizdai nėra pilnaverčiai):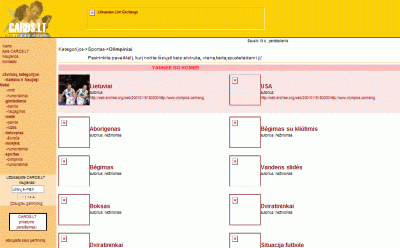 Netrukus tinklalapyje atsirado daugiau kategorijų, o išvaizda įgavo žiemiškai šaltus tonus: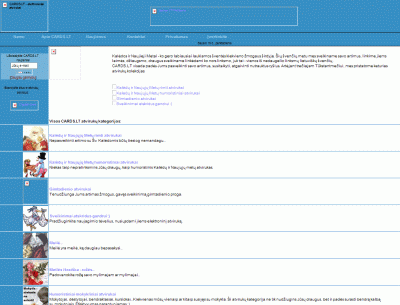 2001 metų pavasarį CARDS.LT įgavo naują dizainą, pasipildė naujomis funkcijomis, kasdien rodomais vardadieniais, surinktais iš kelių popierinių (tuomet Internete apie vardadienių talpinimą nelabai kas galvojo):




Šį tinklalapį 2001 m. kovo 4 d. Paulius su Martynu pristatė KTU rengtame moksleivių informatikos forume ir sukurtų programų konkurse laimėjo 2 vietą. Tuo metu tinklalapyje PERL programavimo kalba sukurta sistema, buvo naudojama paprasta tekstinė duomenų bazė.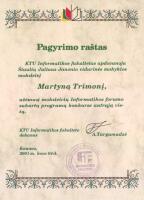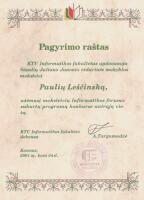 Deja, 2002 metų pabaigoje baigėsi gerųjų dėdžių laikai ir tuomet talpinęsi pas UAB "Informacijos alėja" buvome paprašyti pasiieškoti kitų namų. Visgi, ačiū jiems už didelę paramą. Tuo metu per CARDS.LT buvo išsiųsta per 250 000 atvirukų.
2003 metų pabaigoje išsikėlėme į tuomet JAV gyvenusio ir elektroninę gėlių parduotuvę sveikinu.com kuravusio Jono Karpavičiaus mums suteiktą dedikuotą serverį. Dizainą sukūrė UAB "Advista", su kuria buvo vykdomas projektas "Virtuali realybė" - CARDS.LT talpinami UAB "Advista" spausdinami reklaminiai atvirukai "MediaCards". Tuometinis CARDS.LT jau buvo suprogramuotas su PHP4, duomenys buvo saugomi MySQL duomenų bazėje.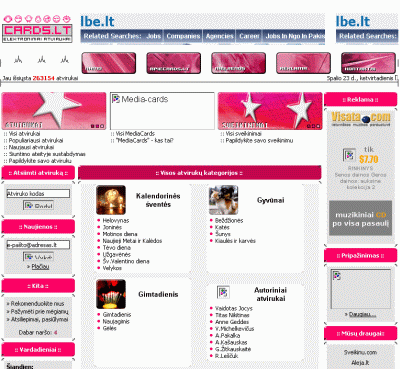 2005 m. vasarą sugedus mūsų serverio diskui 3 metams sustojo ir tinklalapio veikimas. Iki to laiko buvo išsiųsta per pusę milijono atvirukų.

2008 metų balandį akis atmerkė ši CARDS.LT versija, kurioje buvo įdiegta daug pažangių techninių sprendimų, žvelgiant į ateitį buvo integruotas OpenID, tinklalapis prabilo anglų kalba, techninė realizacija (HTML, CSS) atitinka pasaulinius standartus... Visi džiūgauja, ploja ir sveikina vieni kitus elektroniniais atvirukais.